The Prince's Trust

Over 700,000 young people in the UK are currently not in jobs, education or training. Many of them have lost hope for a better future.
At CSI, we believe that every young person deserves the opportunity to a new start in life and the chance to succeed. That is why we support the work of The Prince's Trust.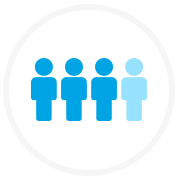 Three in four young people who receive support from The Prince's Trust achieve a positive outcome which gives them the opportunity to reach their full potential.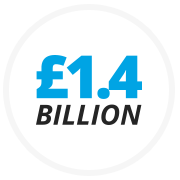 Over the past decade, The Prince's Trust has returned £1.4 billion in benefits to society through its work with young people.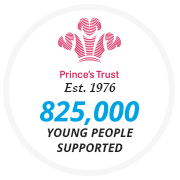 Since it was founded in 1976, The Trust has supported 825,000 young people across its range of programmes.
Our Donation
From every order placed online at our online shops, including CSI Products, Dexion Store and Bott Workplace, we donate £1 to The Prince's Trust to support their invaluable work in helping young people turn their lives around and achieve their goals.
How You Can Help
We offer you the opportunity to match our donation by donating £1 when paying for your order on our website, meaning that for every order a total of £2 will go to The Prince's Trust.
Please note that you can opt out of this donation by selecting the "remove" option during the check-out process.
The Effect of Your Donation
Your donation helps transform young lives. When you choose to match our donation, £2 will go to help young people like Shaun McPherson. Shaun's childhood was extremely fractured, leading to treatment by a child psychologist when he was only two years old. In order to escape his mum's violent partners, Shaun had to move areas often. Aged only 10 years old, he had already been to six primary schools. The Prince's Trust supported Shaun in gaining skills, knowledge and confidence to set up his own welding business.
Shaun says: "I'm a completely different person now. I'm fitter, happier and healthier and I've transformed into someone I could never even have dreamed of being. My business if going from strength to strength and I can't wait for my next challenge."