PALLET RACKING
Whatever type or size of pallet, whatever load capacity you need, whatever product you are looking to store – we have the racking to suit you!

Our experienced solutions team use their technical expertise to find the ideal configuration for your business, conducting site surveys and providing detailed rack layouts based on your specific needs, be it to suit the fork lift truck type you use, your pallet types, load capacities or work flow.
From one run of pallet racking, to a full dynamic automated warehouse; from hand picking to 10 tonne heavy duty racks and mobile pallet racking ideal for cold stores. The right racking system will help you increase capacity, improve operating efficiency and create more picking locations.
Pallet Racking Types
Pallet racking can be set up in a variety of ways, depending on your operational needs, the size of your facility, your handling equipment and the required pallet load.
We are the largest Dexion distributor in the UK and have extensive experience of designing and installing the following types of pallet racking:
Adjustable Pallet Racking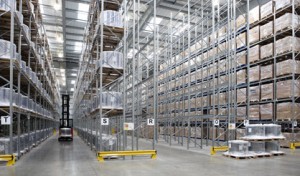 Adjustable static racking used in wide aisles where counterbalance and reach trucks operate.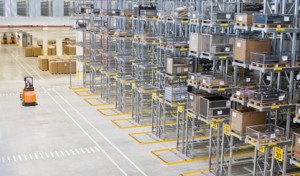 Racks accessed by specialised narrow trucks or travelling cranes, providing highest density storage with the greatest access.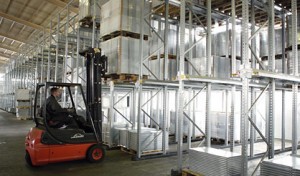 Drive-in racking, offering high-density storage for loads that are not suitable for block stacking.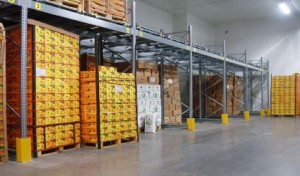 Pallet loads are placed on nesting carts, which are fed forward by gravity on structural rails – for first in last out (FILO) stock rotation.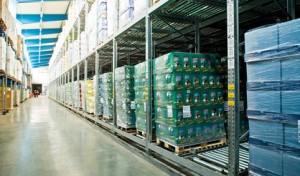 Pallet loads pass through racks on rollers
–
for high density, first in first out (FIFO) stock rotation.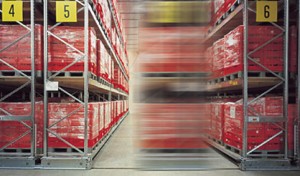 Pallet racking fixed to bases which move electrically and open up to provide an access aisle only as and when it is needed.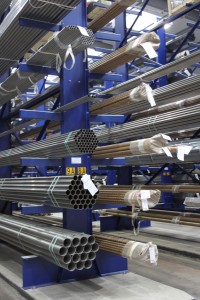 Our team also specialise in Cantilever racking. With no front uprights, Cantilever racking is designed especially for the safe and organised storage of long and heavy loads, such as steel bars, pipes, tubes, packs of timber, furniture and even white goods. The products are stored horizontally on the arms and handled either manually or by using forklift trucks or cranes.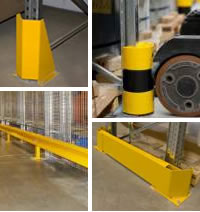 There is a huge range of accessories available that can help to improve the performance of your racking. Our expert team will choose the optimum combination of accessories that will make your system safer and easier to use and protect your goods and the racking itself from accidental damage. Popular products include anti-collapse mesh safety screens, decking, pallet pull-out units, rack end protection, column guards and pallet support bars.