SEMA RACK INSPECTIONS
Regular rack inspections help to minimise the number and severity of warehouse accidents. Our rack inspectors offer a comprehensive, convenient and cost effective way to keep your warehouse safe and compliant with Health & Safety regulations.
Over the year, moving goods, modifying the configuration and general knocks through daily use can cause changes in the capacity of your racking and potentially lead to accidents.
Qualified Rack Inspectors can spot these changes early and help eliminate and reduce future costs.
Our SEMA Approved Rack Inspectors carry out comprehensive annual inspections of pallet racking and cantilever racking. Providing you with detailed reports offering professional advice and highlighting areas that require attention.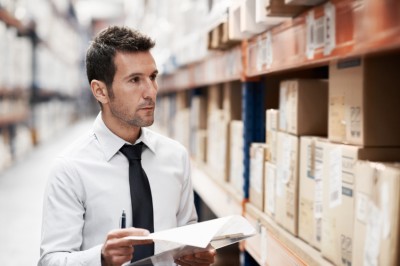 Call our Rack Inspection Team on:
08082392443
---
As a

SEMA APPROVED INSTALLATION COMPANY

and a

SEMA DISTRIBUTOR COMPANY

,we were delighted to be awarded the Highly Commended status in our latest audit.
Find Out more about SEMA Distributor Companies
"It is a credit to your company in achieving this milestone and shows a distinct commitment with respect to meeting and raising SEMA standards"
---
LEGISLATION
Maintaining rack safety is not simply an important warehouse practice: it is a legal obligation.
Under the Workplace (Health, Safety and Welfare) Regulations of 1992 and the Provision of Use of Work Equipment Regulations (PUWER) of 1998, employers are legally required to inspect their work equipment, including all pallet racking.
This means that any business with even as little as one bay of racking is required to carry out regular SEMA approved examinations.
Racking should be inspected on a regular basis and should be carried out in accordance with SEMA Guidelines No.6 – Guide to the Conduct of Pallet Racking and Shelving Surveys.
The frequency of inspections depends on a wide variety of factors that are particular to the site, however the first inspection should be carried out within 6 months of the installation becoming operational and thereafter at a maximum of 12-month intervals. Records of these inspections must be maintained.
Comprehensive professional inspection by SEMA Approved Rack Inspectors

Detailed inspection reports

Experienced Inspectors certified to SEMA standards

SEMA Certified to carry out pallet rack and cantilever rack inspections

Independent expert to assess your equipment

No interruption to operations

Early risk discovery for minimised future repair costs

Prevention of damage to people or goods

Extending lifespan of facilities
No need to remember when your next inspection is due, our rack inspection team will contact you to remind you when you next need an inspection carried out.
---

Our rack inspectors Are SEMA (Storage Equipment Manufacturers Association)
approved and hold the SARI certificate.
---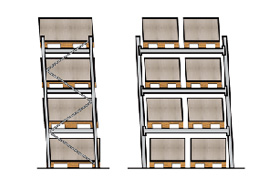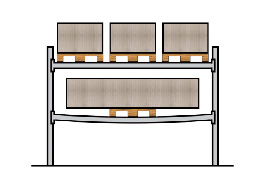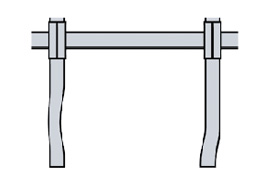 Call our Rack Inspection Team on: